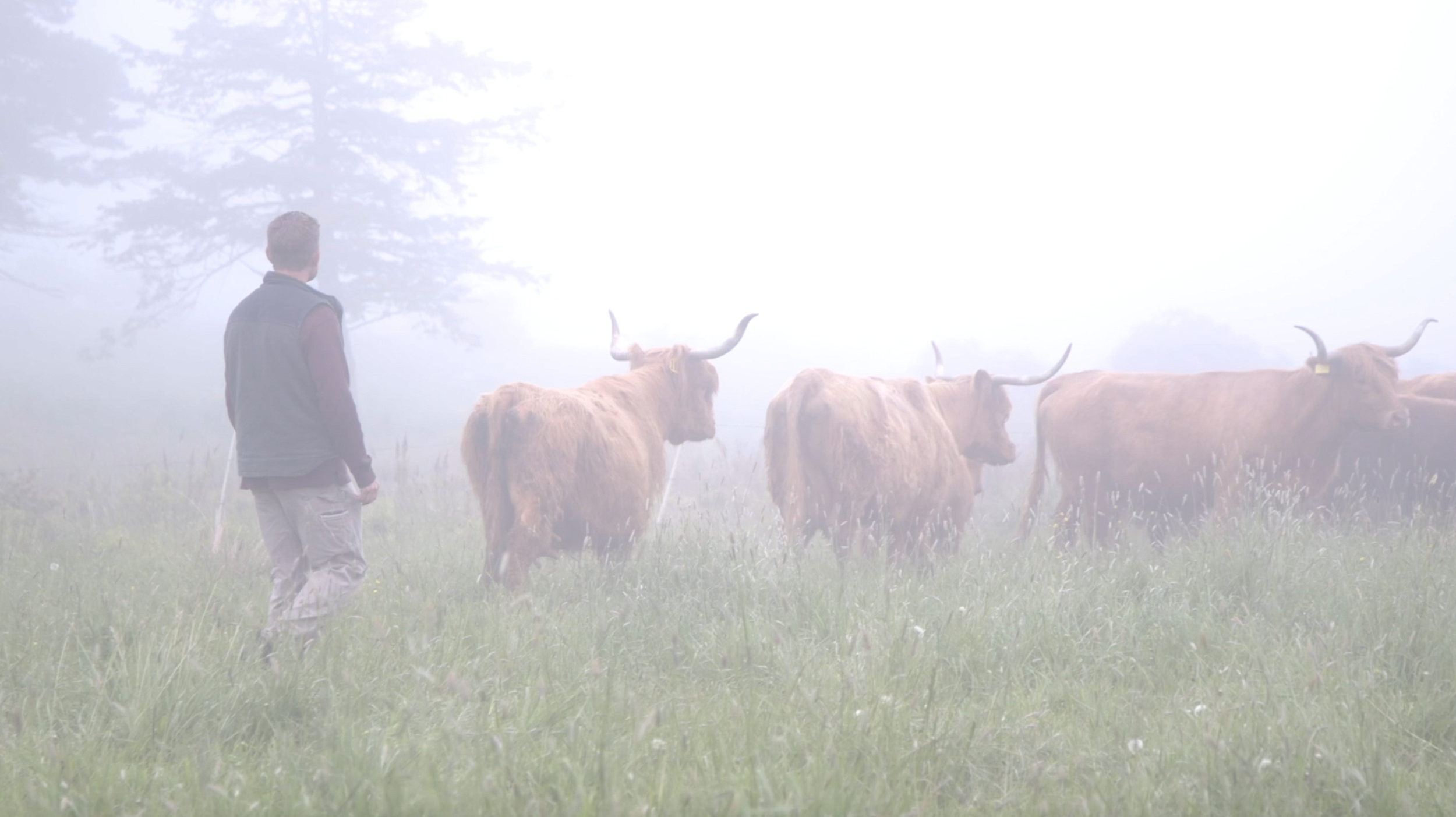 Brian Farmer of Yankee Farmer's Market with a herd of Scottish Highland Cows in Stoddard, New Hampshire
With the world's most appropriate name, Brian Farmer has run Yankee Farmer's Market for the past 20 years. His interest and appreciation for Agriculture in college led him to become something that not many people in New Hampshire are too aware we even have in our state - a buffalo farmer.
I'll admit that I was a bit surprised to learn that not a half hour away from our studio in Concord, New Hampshire, there was a herd of 40 head of buffalo. In meeting with Brian the first time, he seemed genuinely excited to show me his business and what he was working with. Not only do they run a farm, but YFM also has a small produce store, so you can actually walk in, and interact with Brian, or Erik, or one of the other close-knit employees (family) of the store who happen to be working that day.
We spent a day filming at Yankee Farmer's Market, and Brian's other location "Pitcher Mountain Farm" in Stoddard with the idea of not just connecting the audience to the business, but showing them who Brian is, and what his life is like. How he interacts with the animals (We may or may not have heard him say a chipper "good morning Ladies" to a heard of Scottish Highland cows at another farm location). We wanted to utilize as much naturally captured audio as possible to give you the feel of the clanking fence chains, the birds chirping, the animals stomping through the grass. We got an interview with Brian and probed a bit on what got him started, and why agriculture is so important today.
- Brett Marshall
Production notes: Filmed on a Canon C100MKII (Actually filmed on 2 of them, we lost one due to a blown circuit when connecting the audio input) and a Canon XC10 on a Ronin-M. Audio taken with a Zoom H4n, for interview a Sennehiser ew100 g3.
Production Lead - Brett Marshall
Camera assist - Jared Mostue
Aerial - PIC Brett Marshall Cam Sam Mostue
Lead Editor - Katherine Kittler
Coordinator/Agency - Abby Peel for Strategic Social Media